"They are the feared guardians and protectors of Gods."
Divine serpents and worshipped by many religions, their reputation as guardians are enhanced further as the naga king Muchalinda is believed to have sheltered Buddha from rain for seven days while he was meditating. The Naga are also believed to deter bad spirits and bad luck, and are often referred to as protectors of all that is good.
GET OUR LATEST RELEASE NOW
World-Class Stones | First Class Free Delivery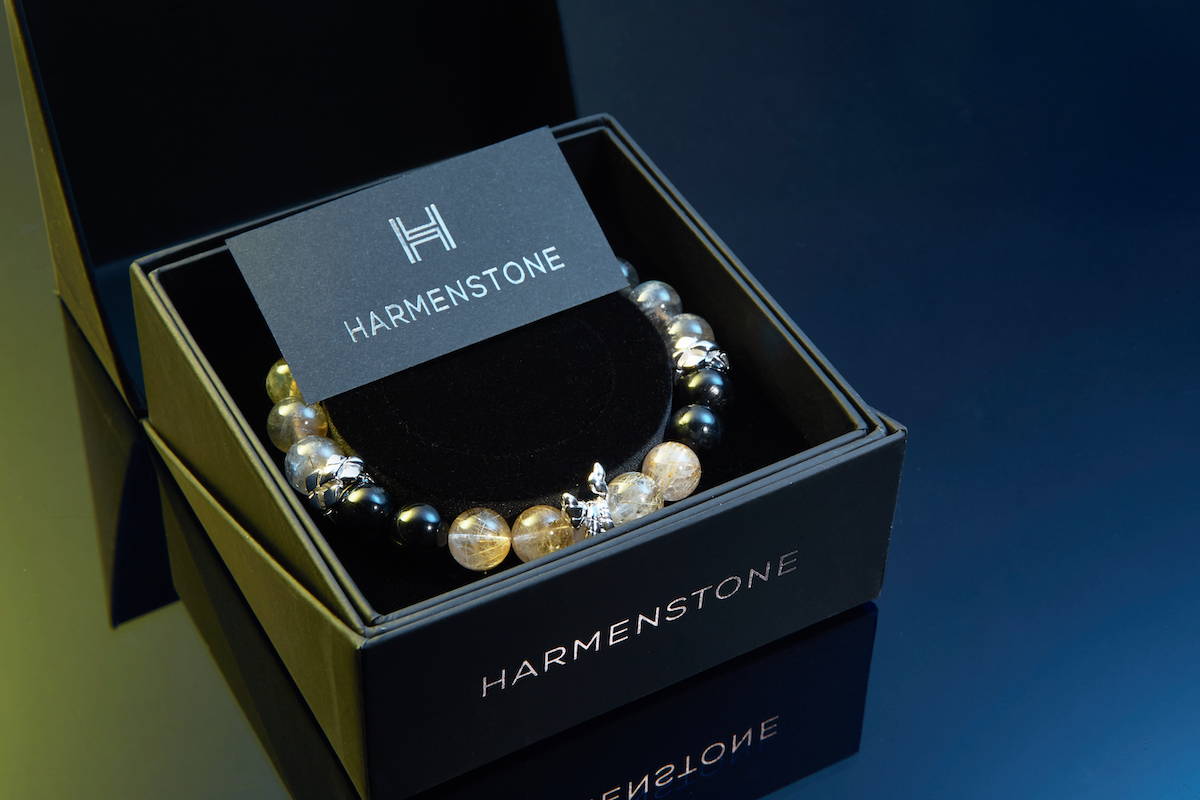 Introducing Harmenstone's newest member, The Naga Charm. We have styled The Naga Charm with a modern yet minimal design. With a classic pattern adapted from the vertebral scales of a naga, The Naga Charm will be an accessory suited for all occasions.
Alongside The Naga Charm we present to you The Vasuki Spacer, a spacer specially made to couple with The Naga Charm. Its chic design is conceptualized by the dorsal scales of a naga, and would blend in perfectly well with The Naga Charm.
We offer free stone customization service to suit your personality and style. Kindly contact our staff through Facebook messenger or click the below button.
The Gladiator & customised bracelets
I ordered a Gladiator for my friend and asked Harmenstone to design a similar one for myself but with slightly different stones. The final products are beyond my expectations. I will definitely come back for more in the future.
Venus Lee
- Verified Buyer

I am so very happy with the Capricorn IV!
The stones are beautiful and the foot is perfect. I've received so many compliments on it and I feel great wearing it
David Granillo
- Verified Buyer

Traditional belief with modern charm. The nimora bracelet really stands out with its charm. Very unique and special and many people have been asking me about it. Hopefully it will bring me luck as well as fashion compliments.
Nicole Chang
- Verified Buyer

Perfect gift for someone's birthday. The quality is unreal. The stones are so beautiful. Definitely will be back.
Jetson Sek
- Verified Buyer

High quality and fast delivery!
So great to know this brand! The bracelet is in high quality and the delivery was so fast!
It's so dynamic and different.
I am not even a Capricorn but i love changing the directions it can go. It's my favorite stoke bracelet
Victor Mackey
- Verified Buyer

I felt compelled to write this review because of how amazed I am with Harmestone. It's so easy to get lost in the digital sea of products when you buy stuff online. Many times, you don't know what kind of quality you're going to get until it arrives but I was pleasantly astounded. The quality and craftsmanship are unmatched. Not only that, but the real attraction is the uniqueness of the pieces. They are truly something special. I wholly recommend Harmenstone!
Ted Diamas
- Verified Buyer
Just received it in the mail today. WoW!!....it is very beautiful!!...already received multiple compliments!!...thanks Harmenstone!!
Victor Salgado
- Verified Buyer

Meets my expectations for sure. This bracelet has been a conversation starter on several occasions. Cleaning it is easy, you just simply polish the beads with a cloth. My only concern is the cord that holds the beads together. I'm curious to see how it will fair over time being stretched to take on and off my wrist.
Adam Muddiman
- Verified Buyer

this is definitely worth every penny. Great design, quality and premium weight to it as well. I love this and will definitely be buying more of these in the future.
Patricia White
- Verified Buyer

Most impressive Company ever Ordered From
They where in co tact with me entire time. Ordered a custom bracelet, they came up with 3 designs. Very helpful and professional when chatting with them on messenger. I tell all my friends and family to go here to get the most fashionable jewelry. Absolutely in love with the product I ordered!
Josh Olsen
- Verified Buyer

Just a quick note to thank you guys for providing me and my girlfriend with matching bracelets. We're really pleased with the way the hulu charm sparkles, and have already told our friends about you, so you can expect some more orders! Keep up the good work, we are spreading the word that Harmenstone is the place to get your stone bracelets.
Gattison Z
- Verified Buyer

Got the bracelet fast. No complains there. It looked exactly like the photos in the website so no disappointments there. Ever since I wore the bracelet I have gotten unexpected windfalls. Love everything about it!
Mabel Lindsay Owens
- Verified Buyer

A little expensive as compared to some other brands online. But when I received my bracelet I can understand why. It is gorgeous. You can tell that the stones are of the highest quality and the charms are really detailed. Harmenstone, you have made a repeat customer in me.
After wearing this 'lucky' bracelet, everything in my life seems smooth sail all the way. Call it superstition I don't care. But my luck has always been mediocre but on the second day I wore this bracelet I won the lottery. Granted, it is not millions of dollars but just a few hundred bucks. But still, for someone who has never won anything before in his life this was amazing!
Nikky Lim
- Verified Buyer